9 days / 8 nights

DAY 1&nbsp&nbspWarsaw
Arrival to Warsaw. Transfer to the hotel. Check-in and time to relax. Short orientation city tour. Dinner at the hotel restaurant.

D/O Warsaw
DAY 2&nbsp&nbspWarsaw - Zelazowa Wola - Warsaw


Highlights of your half-day tour include short documentary film explaining Warsaw istory, the Royal Castle, former residence of Polish Kings , Old Town quarter, Old Market Square, the Barbican and medieval defence walls. The "Old Town," dating from the 14th Century, was rebuilt with much of the old stone; its atmosphere recalling the city's ancient history., visit to Lazienki Palace, private residence of Polish King and its evocative sculpture of Chopin surrounded by rose bushes. The Palace is surrounded by Lazienki Park with bridges, summer-houses and statues, Okopowa Street – the most valuable monument of Jewish culture in Warsaw. Than the stop in Nozyk Synagogue founded in 1902 by Zalman Nozyk and his wife. Visit to the Ghetto territory, the memory place of Pawiak, The Ghetto Fighter's Memorial, a bunker at 18, Mila Street and Umschlagplatz. After lunch visit to Lazienki Palace, private residence of Polish King and its evocative sculpture of Chopin surrounded by rose bushes. The Palace is surrounded by Lazienki Park with bridges, summer-houses and statues. Afternoon visit to Zelazowa Wola, Frederic Chopin's Birthplace . This Manor House stands in a lovely park and houses a museum dedicated to the composer. Concert of Chopin music if available....

D/O Warsaw.
DAY 3&nbsp&nbspWarszawa - Treblinka ( former nazi concentration camp) - Lublin

Departure to Lublin via Treblinka.The Extermination Camp at Treblinka in which hundreds of thousands of Jews were murdered was built in the spring of 1942 near an existing penal labour camp and covered an area of 17 hectares. The camp was surrounded by a high barbed wire fence camouflaged with interwoven greenery to hide what was happening inside. Anti-tank obstacles and rolls of barbed wire were placed outside the fence. Watch towers were additionally positioned around the camp. Drive via Kock – place of last battle in October 1939 as well as place, where famous Tzadik Mandel Morgenstern lived. Lunch en route.

D/O Lublin
DAY 4&nbsp&nbspLublin

Morning: city tour including Market Square, the Grodzka Gate and Krakowska Gate, Renaissance tenant houses., the building of Jeshivah Chachwej Lubeni (Rabbinic Academy), the old Jewish cemetery, the Old Town lanes, the Chapel of the Holy Trinit , Castle. afternoon: Visit to Majdanek concentration camp - the second largest Nazi camp of this type in Europe after Auschwitz, established in 1941. It is estimated that over 230 000 human lives were lost in Majdanek, including about 100 000 Jews.

D/O Lublin
DAY 5&nbsp&nbspLublin - Roztocze National Park ( Zwierzyniec) - Zamosc

Our journey continues to Roztocze National Park where we enjoy a short walk in the park known for its beautiful highland forests and diverse wildlife, which includes tarpans, deer, wolves, lynxes and over 150 bird species. It was declared a National Park in 1974 and covers an area of 79 sq. km. Visit to Ethnographical Park. Return via Szczebrzeszyn - the baroque synagogue and one of the oldest and best preserved Jewish cemeteries.

D/O Zamosc
DAY 6&nbsp&nbspZamość - Sandomierz - Zalipie -
(Option 1)

Tour of Zamosc called "Padova of the North". The renaissance Old Town is on the World's Heritage List of Unesco. Visiting the synagogue. En route stop in Sandomierz, a gem of Renaissance architecture, visit includes walk through the streets of the Old Town, visit to the castle, St. Jacob's Church and Dominican's Monastery. In Baranow Sandomierski – visit to castle, if time allow drive via Zalipie – also known as the "painted village". The farmers' cottages inside and outside are painstakingly decorated with colorful folk patterns. Arrival to Cracow.

D/O Cracow
DAY 6&nbsp&nbspZamość - Biłgoraj - Leżajsk - Łańcut -
(Option 2)

Tour of Zamosc called "Padova of the North". The renaissance Old Town is on the World's Heritage List of Unesco. Visiting the synagogue. En route stop in Bilgoraj – the city of the young I.B.Singer – the remarkable writer in Yiddish language , Lezajsk – ohel Elimelech – the famous miracle worker Tzadik. Afternoon: Arrival to Lancut. Visiting of the four-pillared masonry synagogue in Lancut built around 1726 – one of the most beautiful and best preserved, provincial synagogues. A stop at the castle in Lancut - a magnificent aristocratic residence. Originally this early Baroque palace sited within fortifications was raised for Cracow Voivode Stanislaw Lubomirski in the years 1629-1641. The residence also comprises a winter garden, stables, coach-house and a little romantic castle in the park. Drive to Cracow.

D/O Krakow
DAY 7&nbsp&nbspCracow - Wieliczka - Cracow


Morning sightseeing ( walking tour) of Cracow including : Wawel Royal Castle with its Royal and State Apartments displaying marvellous collection of original Flemish tapestries; Wawel Royal Cathedral - for centuries a burial place of Polish kings, Market Square with Renaissance Cloth Hall with numerous souvenir, Gothic St.Mary's Basilica, Collegium Maius, the oldest college of Jagiellonian University, founded in 1364 year. Then Kazimierz short drive to Kazimierz - Cracovian Jewish District. A walk through the cosy lanes of Kazimierz allows us to move backwards to another époque and with some imagination you can see the town as described in the Isaac B. Singer's books. On the way we will pass two synagogues - Tempel and Isaac, which are, without doubt, the prettiest on Kazimierz. Visit the famous Remuh Synagogue, named after the great Cracowian rabbi and scholar Moses Isserles; Remuh Cemetery, which was in use from 1551 till 1800. The atmosphere of the old times can be re-found in the local restaurants and cafes which offer delicious dishes and drinks of the traditional Jewish cuisine, accompanied by charming music which only here sounds so special.. The Czartoryski Museum The oldest historical museum and art museum in Poland, this was founded by Izabela Czartoryska in 1801, the wife of Price Adam Czartoryski. During WWII a part of the collection was confiscated by the Nazis and many valuable objects have not been recovered to this day. Happily, Leonardo da Vinci's "Lady with an Ermine" – one of only three existing da Vinci oil paintings - and Rembrandt's "Landscape with the Good Samaritan" were returned to the Museum and are now the most precious works of the museum. The collections of porcelain, weapons and royal relics are also well worth viewing. Afternoon visit the 700-year-old Wieliczka Salt Mine, an unforgettable three miles of underground chambers, caves, chapels and statues all sculptured from salt.

D/O Cracow
Day 8&nbsp&nbspCracow - Oswiecim - Ojcowski National Park - Cracow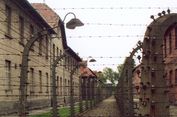 After early breakfast departure for Oswiecim (Auschwitz). The death camp known as Konzentrations Lager Auschwitz-Birkenau was in fact the biggest Nazi death factory and it is the largest cemetery in the world. Established in 1940 as a concentration camp. It consisted of three sections: Auschwitz I, the main camp; Auschwitz II (Birkenau), an extermination camp; Auschwitz III (Monowitz), the I.G. Farben labor camp, also known as Buna. A projection of a documentary film. Lunch en route Afternoon visit the picturesque Ojcow National Park. At only 21 sq. km, this is Poland's second smallest National Park, yet very picturesque and varied. Here we will take a walk along the Pradnik River and visit nearby caves and castles as well as enjoy the wide variety of plant life and fantastic rock formations. Later we stop for an optional tour of the world famous Wieliczka salt mine. (135m below ground) The mine has a labyrinth of tunnels, about 300km of them, distributed over nine levels. Part of the mine is open to the public as a museum and it is on UNESCO's World Heritage list. Dinner and concert of Klezmer Music...

D/O Cracow
Day 9&nbsp&nbspCracow
After breakfast transfer to the airport
End of the services.