14 days / 13 nights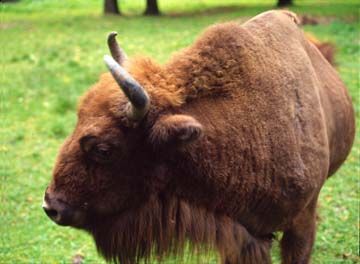 Day 1&nbsp&nbspWarsaw
The tour begins in Warsaw, where we meet our fellow passengers and tour leader.
Day 2&nbsp&nbspWarsaw - Bialowieza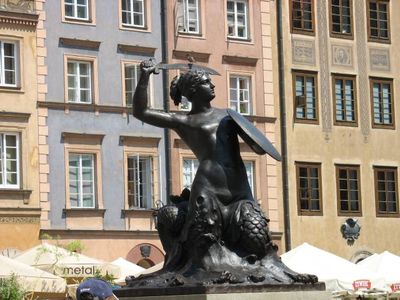 After breakfast we have a guided tour of Warsaw allowing us to admire the historic old town centre that was rebuilt after being almost completely damaged during the WW II. After lunch we leave Warsaw heading to Bialowieza National Park.
Day 3 & 4&nbsp&nbspBialowieza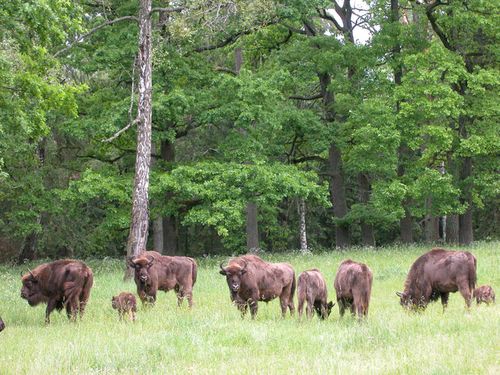 We spend two days in Bialowieza National Park exploring this primeval forest, walking the trails that criss-cross the magnificent mixed woodland. This is the largest remaining remnant of the original European forest and is both the oldest national park in Poland and one of the oldest in the whole of Europe. The swampy alder woods and ancient Limes, Hornbeams, Oaks and Norway Spruces are truly impressive, and together with the park's rich diversity of fauna, assured its selection as a UNESCO Biosphere Reserve in 1977 and a World Heritage Site two years later. The Bialowieza now contains one of Europe's, and indeed the world's, last remaining herds with over 200 Bison ranging freely within the Polish section of the forest and another few hundreds across the Byelorussian border. If we are fortunate enough to locate a Bison , or a small group, slowly plodding through the forest it will undoubtedly be one of the highlights of the tour. Other mammals to look out for include Red and Roe Deer, Elk, Red Squirrel, Pine Marten, and perhaps Wild Boar. Both Lynx or Wolf occur here in reasonable numbers but it would be a very fortunate group indeed to spot either of these.
Day 5&nbsp&nbspBialowieza - Poleski National Park - Zamosc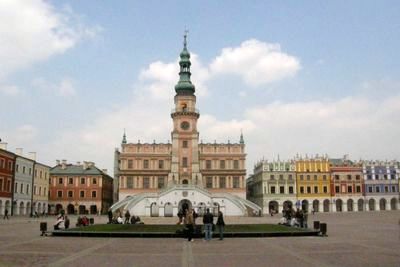 Today we transfer to Poleski National Park where we will walk across swamps in order to see a variety of rare plants and bird life, before continuing on to the 16th century renaissance town of Zamosc. We have time here to wander round this impressive historic town that was listed as a UNESCO World Heritage site in 1992.
Day 6&nbsp&nbspZamosc - Roztocze National Park - Bieszczady National Park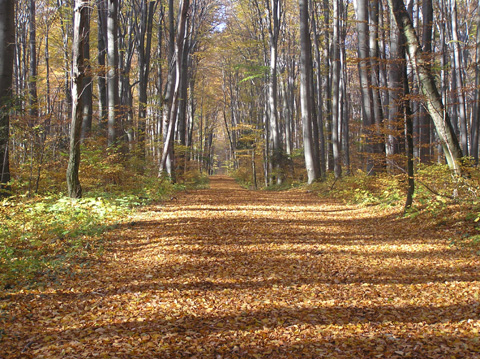 Our journey continues south to Roztocze National Park where we enjoy a short walk in the park known for its beautiful highland forests and diverse wildlife, which includes tarpans, deer, wolves, lynxes and over 150 bird species. It was declared a National Park in 1974 and covers an area of 79 sq. km. We then continue on to the Bieszczady Mountains, a mountain system running east-west for some 60km along Poland's southern frontier, sandwiched between the Ukrainian and Slovakian borders.
Days 7 - 10&nbsp&nbspBieszczady National Park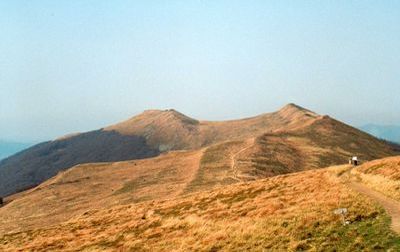 Four days are spent hiking in the superb Bieszczady National Park, close to the border with Slovakia and Ukraine. The area is a wild and sparsely populated with the high peaks of Tarnica 1348m, Halicz 1335 & Carynska 1297m never far away and looming above us. Largely unspoilt and unpolluted it is one of the most attractive areas in the country and is very popular with nature lovers and hikers. At 27 000 hectares it is Poland's third largest national park with a wonderful variety of flora and fauna. Whilst in this area we will be staying in forest lodges with all our meals prepared for us. Our walks will be very varied and take us both through the forest and above the tree line (1,200m) in the lush green pastures known locally as 'poloniny'.
Day 11&nbsp&nbspBieszczady - Cracow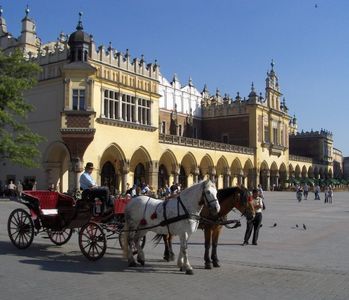 Today we leave the mountains and transfer to Cracow. Cracow has witnessed and absorbed more of Poland's history than any other city in the country. Unlike most other Polish cities it came through the last war unscathed, therefore it has retained much of this history, guarded in its walls, works of art and traditions. Cracow is alive and vibrant with the past and present mingling harmoniously. The continuity of its traditions has created it own peculiar atmosphere and it is a city with character and soul.
Day 12&nbsp&nbspCracow - Ojcow - Cracow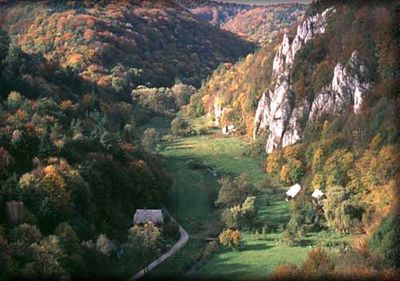 Today we take an excursion from Cracow to visit the picturesque Ojcow National Park. At only 21 sq. km, this is Poland's second smallest National Park, yet very picturesque and varied. Here we will take a walk along the Pradnik River and visit nearby caves and castles as well as enjoy the wide variety of plant life and fantastic rock formations. Later we stop for an optional tour of the world famous Wieliczka salt mine. (135m below ground) The mine has a labyrinth of tunnels, about 300km of them, distributed over nine levels. Part of the mine is open to the public as a museum and it is on UNESCO's World Heritage list.
Day 13&nbsp&nbspCracow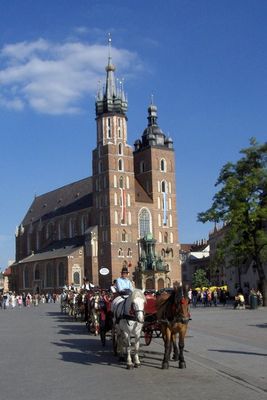 The day is free to explore Cracow. The Old Town, about 800m wide and 1,200m long, has the Main Market Square in the middle, and is encircled by the green park of the Planty, which was once a moat. On the southern tip of the Old Town sits the famous Wawel Castle, and further south stretches the district of Kazimierz with its Jewish Quarter. We can also visit St Mary's Church, overlooking the square from the east and the Cathedral.
Day 14&nbsp&nbspCracow
Tour ends after breakfast.